Meet Our Team at Heritage Green Assisted Living and Memory Care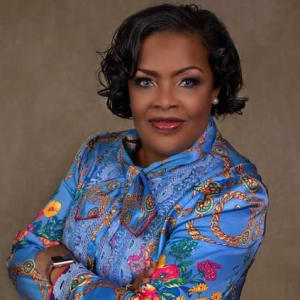 Kim Logan
Executive Director
Kimberly Logan, an Assisted Living Facility Administrator for 13 years and a Licensed Practical Nurse for 30 years. The beginning of her nursing career started in long term care with special interests in wound care, hospice care and sub acute nursing. In 2003 she worked as the Clinincal Care Director of Heritage Green for over 8 years and enjoyed every moment. Her career path led her to becoming a Hospice Administrator for 7 years and was then called back into the assisted living setting as an Executive Director.
She enjoys being sunshine to her residents during dark and lonely days, "seeing a smile is worth it all." Mentorship is also a passion for Kim, "taking a few moments to educate, teach and motivate the team changes the climate of any community."
Her and husband, Jay A. Logan have been married for 27 years with 2 children, Darius and Danielle, a daughter-in-law Padishia, and a sweet grandson Judah Christian and expecting baby Eli.
Her destiny is to serve others by whatsoever means necessary. She believes everything in life happens for a reason and purpose which makes this assignment so ironic. It has been 10 years since she left Heritage Green, and interestingly enough 10 means a completed cycle. Her cycle for returning home is now and she gladly accept the challenge of being your Executive Director.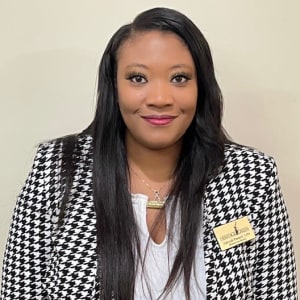 Zakiyah Pannell
Resident Care Director
Zakiyah Pannell, Resident Care Director, is a Gretna, Virginia native who has been a nurse for 8 years. She has worked in Long Term Care for most of her nursing career. She has one child, Brent with her husband of 6 years. Her hobbies include watching her son play basketball and traveling with her family. She truly believes that being a nurse is her calling from God and is honored to serve your family members in any way. Zakiyah enjoys caring for her residents and treats them as if they are her own family. She is happy to be a part of Heritage Green.
Graham Wilson
Dining Services Director
Graham has 25 years restaurant experience with over 15 years as a professional Chef. His passion is for great food and southern style home cooking. Graham's motto is cook from the heart. He moved from Connecticut to Lynchburg in March of 2018. He and his wife have two daughters, two cats and one dog. Hobbies include, range time, painting nails, braiding hair and cooking. Graham loves traditional Italian family style food and is also trained in classic French Cuisine, Sushi, and foods from around the world. Graham says, "I am happy to be here serving you and your families good quality home cooking with love."
Clarissa Chapman
Marketing Associate
Clarissa, "Coco" Chapman, Marketing Associate, is a Virginia native who has worked at Heritage Green since 2007 and has been in healthcare for 31 years. She has three adult children, David (Lynchburg), Warren (Indiana), and Heaven (Chicago IL). Coco is a Certified Dementia Practitioner who facilitates the monthly Memory Care Support Group, she assists with volunteer recruiting & event planning & decorating. Working with the elderly is one of her biggest passions ever! She enjoys engaging with residents and the extended families of Heritage Green on a regular basis , to ensure they have the best quality of life at their new Heritage Green "home".
Mathew Conner
Environmental Services Director
Mathew Conner was born in Southern California, but has lived in 12 states and Okinawa Japan through the course of his travels. He has 3 children and 2 grandchildren, all of whom he adores. He has over 20 years of construction and facilities experience and has spent time working with buildings all across the United States. He also served in the Air Force and spent several years working as a professional photographer. His hobbies include writing, chess, and playing with his children. Along with keeping the buildings at Heritage Green well maintained and safe, he enjoys sharing his love of singing with residents as he goes about his work. He truly cares about people and tries to bring the positivity he sees in the world with him everywhere he goes.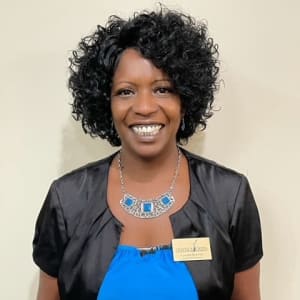 Lozetta Browley
Business Office Director
Lozetta Browley is the Business Office Director for Heritage Green Assited Living Lynchburg.
Lozetta has worked in healthcare her entire adult life, holding positions in housekeeping, behavioral health, hospice, billing, and LTC, to name a few. She has always had a passion to help others.
She earned her bachelor's degree in Business Administration from Averett University. She plans to further her education to become an Long Term Care Administrator in the near future. Lozetta is the mother of 3 adult children, 11 grandchildren and adopted 2 autistic boys in 2019. Her life has been challenging but great, as being a mother and grandmother.
Lozetta stated, "Heathcare is so very rewarding and I am glad I chose this career."
Burak ​Gezen​​
MD
Dr. Burak Gezen is one of Lynchburg's finest physicians and he has a passion for adult and elderly care. Burak has 15 years of healthcare experience and is dual board certified in Internal Medicine and Hospice and Palliative Care Medicine. He graduated Medical school from Virginia Commonwealth University, attended Northwestern Medicine for Residency, and finished his Fellowship at Cooke County Hospital. Since finishing, he has worked as a hospitalist at Centra Health for the past 5 years since moving to Lynchburg from Chicago where he previously practiced. He loves being around residents and their families and helping all feel comfortable.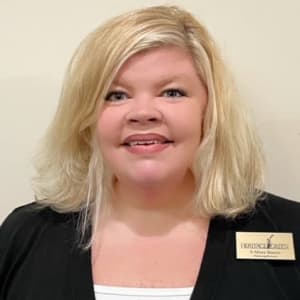 Misty Barret
Sales and Marketing Director
Misty has been in health care marketing and admissions for over 22 years and has a passion for working with the elderly and their families. She is UAI certified, holds a degree in psychology, and has worked with dementia residents/patients throughout her entire career. Misty lives in Forest, VA with her husband, Heath, their eight year old twin boys, and their six year old daughter. In her spare time, Misty enjoys traveling to the beach, interior design and decorating, and is an avid animal lover. She is passionate and eager in helping you and your loved ones find their new home at Heritage Green.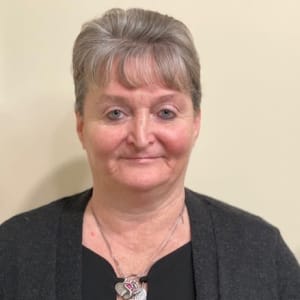 Sherry Trent
Resident Life Director
Sherry moved to Lynchburg from Massachusetts in 1998 and worked for Heritage Green from 2001 to 2011. She recently rejoined our team in September 2021. Sherry has been in the healthcare field for 42 years and loves being with the residents and their families. Sherry offers a vast array of daily activities, games, and events for both our Assisted Living and Memory Care Communities. She is also responsible for our community volunteer program. Sherry is married and has four adult children and nine grandchildren.